Understanding water treatment is necessary when implementing STULZ Ultrasonic Humidifier systems. The Ultrasonic Humidifiers require water treatment to prolong the life of the transducers and prevent mineral build-up. To make this knowledge accessible and simplified, our team of experts compiled a Water Treatment Application Guide to get you up to speed on the basics.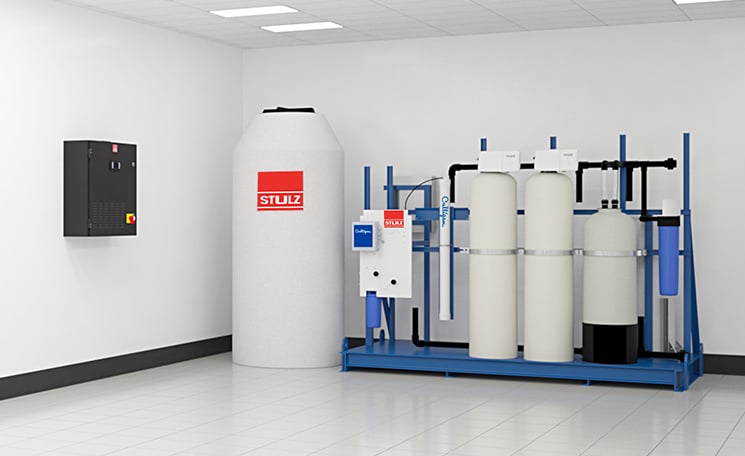 This handy guide covers:
Water chemistry and conductivity
Water treatment solutions
Water treatment components
A sample water quality report with definitions and cost calculations
Unit conversions
Learn about the components of each water treatment solution and how they function in the water demineralization process. You will also gain an understanding of how to read a water quality report and calculate maintenance costs for each style of water treatment. Download the full guide here and get in the know on H2O!