Make sure it's the right fit: Choosing a comfort RTU for your data center?
Data center builders and operators face routine challenges to comply with evolving and complex requirements. Such circumstances might make taking a short cut tempting. But not specifying the appropriate equipment can be a costly mistake.
Improperly-sized HVAC systems can:
Delay schedules
Increase maintenance costs
Lead to expensive failures
Compromise continuous uptime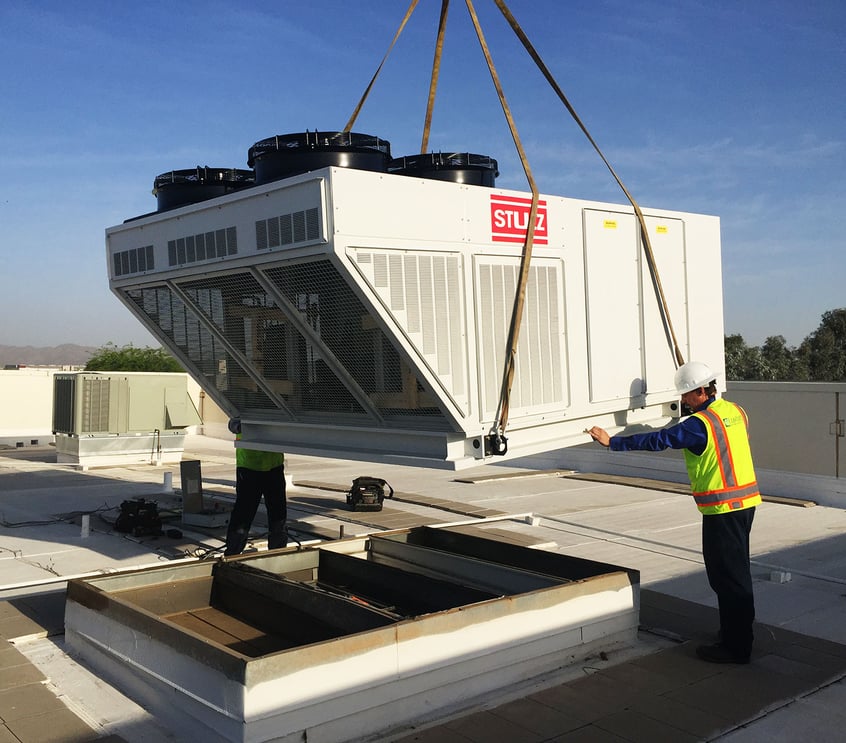 A major telecommunication provider found this out the hard way. They invested in a packaged roof top unit (RTU) to cool their data center. The RTUs specified were commonly implemented in commercial construction, but were not a best fit for the requirements of the telecommunication company. Unfortunately, after just a few months it become apparent that the units were insufficient. They were not able to withstand the rigors of continual operation or the high return temperatures prescribed for energy efficiency.
The telecommunication provider turned to the expert engineers at STULZ for a solution. They were able to replace the failing RTUs with STULZ's CyberPack Packaged Rooftop System, a self-contained, direct expansion (DX) air-cooled rooftop system designed specifically for the uninterrupted operation in a mission critical space. Additional product features include:
Up to two independently cooled circuits with highly reliable scroll compressors
Environmentally friendly R410A refrigerant
Functional operations of cooling, dehumidification and filtration
EC (Electronically Commutated) Fans offer considerable energy cost savings and long life
Easy upgrade from comfort cooling units not designed for data center operation
Without having to make major modifications to the building infrastructure, the telecommunication providers were able to exchange systems seamlessly. The CyberPack units have now been successfully and efficiently serving the customer's needs as they continue to build and expand their enterprise.
With over 40 years of experience, STULZ specialists understand the pitfalls of specifying improper equipment. Working in collaboration with valued clients, STULZ engineers investigate the challenges in order to deliver propose-built, custom solutions. STULZ precision air conditioning equipment is developed and manufactured in the US to high standards of quality, and in line with exceptionally stringent testing criteria. As a global company, STULZ is able to provide data center operators, planners, and companies with professional service whenever and wherever required.