Breakdowns are inevitable. Units wear and age. Electrical and electronic components may become damaged from a host of environmental factors. Water quality issues may damage sensitive cooling and heating parts.
With this in mind, how do you guard against time sensitive parts issues in your data center?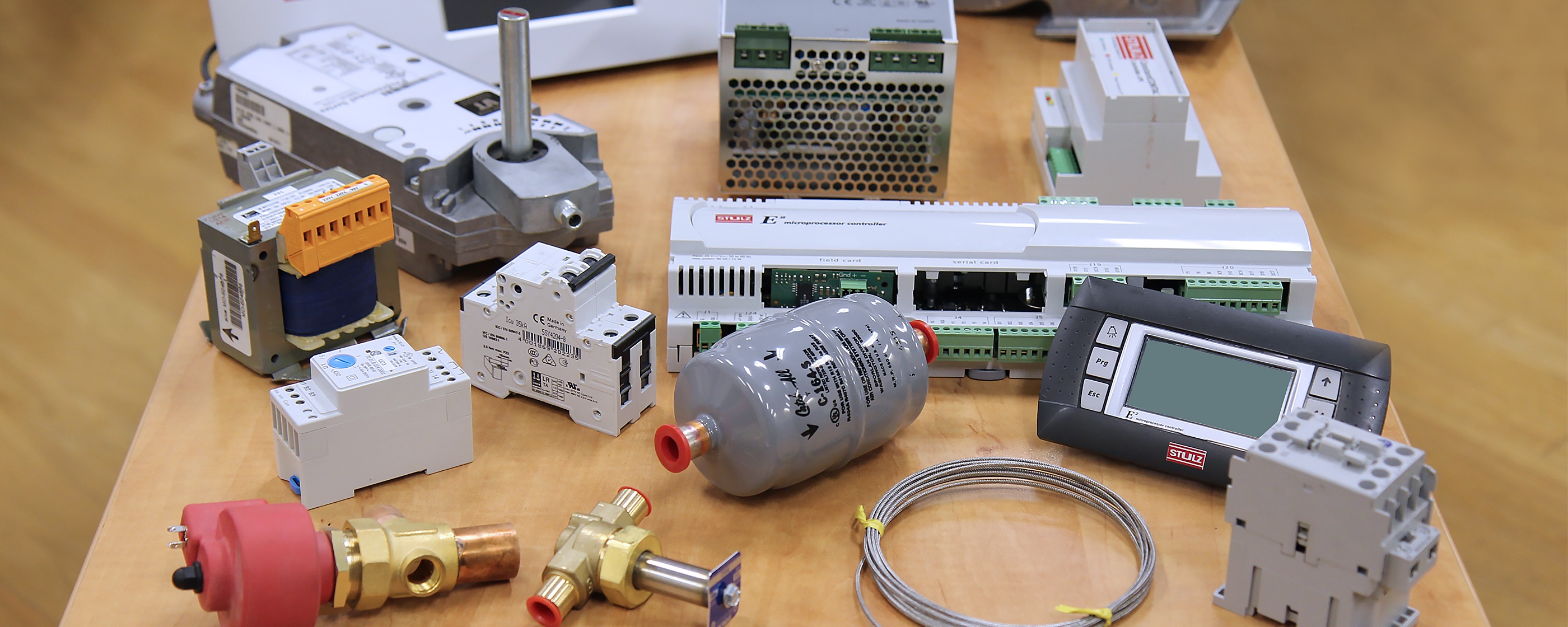 Almost all modern equipment comes with replacement part warranties and many users opt to purchase extended warranties. These are both vital measures to assure crucial and continual operation with the highest efficiencies. STULZ maintains a large stock of frequently replaced parts at our North American facility in Maryland to address warranty part replacements in a time sensitive manner.
It is important to keep in mind that facility managers will still face the time involved in getting warranty replacement parts reported, ordered from the factory and shipped to the end users site. This wait time can put additional strain on redundant equipment and jeopardize the margins and marketplace reputation of the site owners.
This is why we have a list of recommended spare parts packages for facilities managers. Call it attic stock, safety stock or critical spare parts. In today's mission critical environment the necessity of maintaining adequate back up parts inventory is paramount. Our Parts Specialists are located at the factory and can provide various recommended stocking parts kits to keep on hand, from a full comprehensive kit, to tailored kits for electronic controls, electrical control circuits, liquid line parts, or consumable items.
We are here to help you. If you would like to talk about your options, or place an order, call (888) 529-1266 or email us at parts@stulz-ats.com to begin the process of incorporating peace of mind into your daily operation.