A career at STULZ is more than just a job! STULZ employees are part of a unique and diverse US company whose products and solutions support the backbone of the internet, preserve great works of art and historical documents, allow hospitals and laboratories to prevent the spread of disease, and assist in the cultivation of important consumable and medical crops. The work we do at STULZ supports the data connections between families, first responders, soldiers, scientists, governments, and more.
At STULZ, we're always looking for talented individuals to join our team! As a privately owned, family-run business, we have a unique perspective that prioritizes integrity, expertise, family, and flexibility in our culture. We are proud to employ hundreds of people at our headquarters and manufacturing facility in Frederick, Maryland, and many more across the USA and Canada.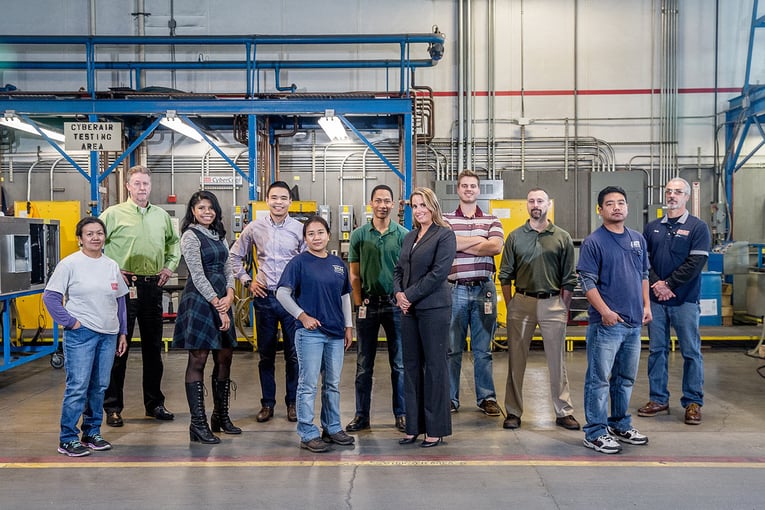 A little bit about working for the STULZ family:

Employment opportunities at STULZ include various production, trade, office and managerial positions. Opportunities are numerous with career advancements in accounting, information systems, materials management, customer service, sales, engineering, marketing, human resources and various technical trade fields. We are large enough to be able to offer these opportunities, while at the same time, small enough to enjoy a closely knit team atmosphere where everyone is on a first-name basis.
Here at STULZ we attribute our success to our most important resource - our people. To ensure that our professionals have an opportunity to excel, we provide an environment that promotes innovation and challenges each individual to fully realize his/her creative potential.
I invite you to come explore career opportunities at STULZ, where high performance is recognized and rewarded. Check back often as job opportunities are updated regularly.
Let's not forget our extensive benefits package, you can find all those details here!