It's a simple concept, one that has been around for years, but modular data centers are evolving. With the rollout of 5G, the advancement of edge computing, and the insatiable demand for faster, reliable, in-time data, design and implementation need to be re-envisioned. And modern modular data centers are solving this performance puzzle, making it an attractive and viable opportunity for many IT applications.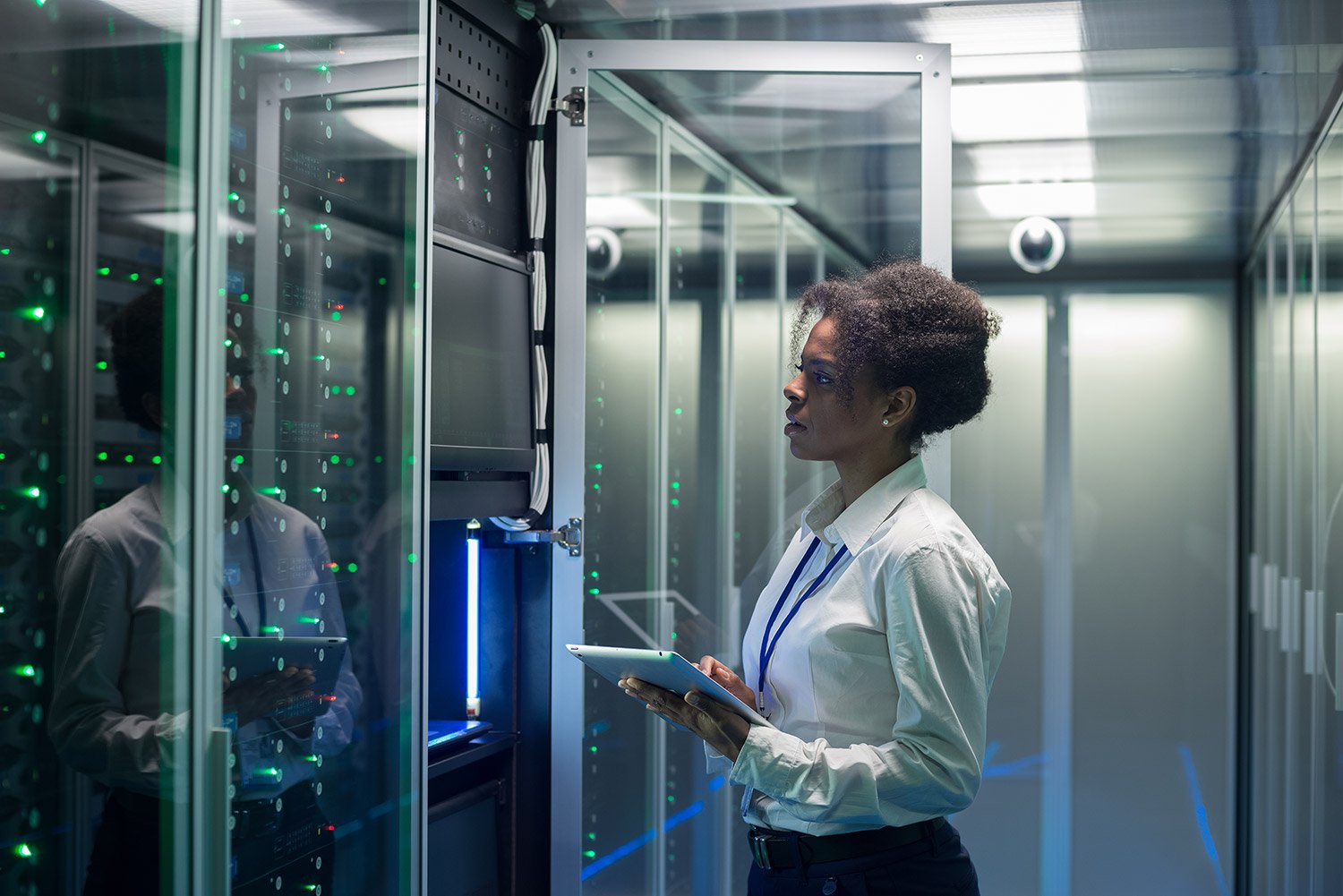 We believe the tried and true methods of yesterday can be a launching point for the success of tomorrow. Traditional stick-build data centers have been successful supporting 10kW/rack or lower, as has been the sweet spot, but we have seen a tremendous shift in data consumption, storage, and analysis over the past year. With this shift comes a much higher rack density demand with lower latency as well as rapidly changing IT requirements. Many data center owners and operators are faced with the dilemma of planning for future needs within the confines of a one-size-fits-all approach. Instead of shrinking traditional data centers to fit a smaller footprint, or over-provisioning a data center for what new markets might demand, the better option might be modularity
The genesis was a simple concept of standard, shipping container configurations and converting them into modular data centers. After iteration and innovation, fully designed and prefabricated data center modules are a scalable solution to a dynamic problem. For the most part, these modules still match shipping container form factors, but they now offer designs well suited for IT implementations and applications with improvements in cost and performance.
Unlike the often overprovisioned and capital-intensive traditional data centers, modular data centers are more cost effective as they are assembled in a factory, quicker to deploy, as they can be assembled within weeks as opposed to months, and when properly implemented, can eliminate costly overprovisioning of power and cooling.
Optimizing Cooling and Power
Because traditional stick-built data centers are a one-size fits all approach, the possibility to operate inefficiently exists. A modular data center, when implemented correctly, can be applied and configured to an application's optimal power distribution needs, optimized cooling load requirements, and specific IT/rack density all within a flexible, compact footprint.
In modular data centers, there is a tightly coupled relationship between power and cooling. This relationship can be optimized with the right cooling approach specific to the IT application. Modules can be designed around three primary configuration drivers: IT/rack density, optimal power distribution, and optimized cooling to match actual IT load densities.
A common cooling solution for edge data centers today are the direct expansion (DX) cooling systems which work in almost any climate without the use of water and are easy to maintain and operate at a lower capital cost. Chilled water distribution solutions are great for densities above 10+ kilowatts and allow increased resiliency, more flexibility, and better efficiency with the use of water. Row Based Cooling solutions offer a large chilled water (CW) capacity (up to 75 kW) at a smaller size. Selections in cooling/power options and modular design flexibility not only facilitate optimal operation today but allow for scalability to meet the industry's growing needs in the future.
On the Horizon
As companies focus on emerging markets such as modular technology, where data creation is still emerging and edge data center construction is still new, windows of opportunity have opened. The Horizon Modular Data Center from TAS, with cooling components from STULZ, is an ideal solution for anyone looking for quick deployment and efficient operation at the Edge. With over two decades of experience in modular design and build, TAS identified an opportunity to bring true value to the edge computing market.
As the number of IoT devices increase and consumer expectations continue to prioritize speed and reliability, edge computing is changing how companies do business. Owners and operators will need to evaluate key characteristics to determine which investments should be made in edge technology and the data center solutions therein. Perhaps pre-Covid-19, edge computing was not on the radar for many. However, with the surging demand and increase tech capabilities, it is predicted that 90% of industrial enterprises will utilize edge computing by 2022, and by 2025, it is estimated that edge computing infrastructure revenues will hit $17.9 billion dollars. As we anticipate this growth, together TAS and STULZ are excited to offer this modular, scalable, reliable, and efficient edge solution!
Unique to anything else on the market today, Horizon unfetters the limitations imposed by traditional data center networks. It gathers data and stores it close to the source, inviting companies to reimagine the possibilities for their IT infrastructure. This modular solution allows companies to optimize their networks and relocate more processing functions closer to where the data is transmitted, stored, used, and analyzed in real-time, at the network's edge.
Collaborating with TAS, the professionals at STULZ bring over 40 years of expertise in efficient, sustainable cooling innovation. With the modular design and optimal cooling and power solutions specific to IT applications and requirements, Horizon is an answer to many modern data center challenges. Substantial benefits include:
Speed to market – Best lead time in the industry

Reduced latency

Custom design options available

Multiple cooling options to meet application needs (In-Row, DX, and Chilled Water)

Flexibility to adapt to higher density IT loads (HPC, 60 kW+/rack)

415V AC to 12V DC power distribution.

Touch-screen HMI for control, override & monitoring
Collaborating with industry experts, STULZ leverages a proven and robust supply chain and expert global teams to deliver optimal modular cooling solutions at the edge and beyond.
---
Author: Lane Gregory
Lane Gregory is the Marketing Manager at STULZ USA, where she leverages her 15 years of experience in both traditional and digital marketing, sales, and media. Lane is also an adjunct faculty member at The George B. Delaplaine Jr. School of Business at Hood College in Frederick, Maryland, where she teaches Advertising Management, Marketing Research and Integrated Marketing Concepts in the MBA program. When not strategizing on how to fill the sales funnel, Lane can be found gardening, cooking, and enjoying the great outdoors with her family.