Our next featured employee is on the front lines, leading a team to keep our U.S. headquarters clean! Tekeisha Gibson, known to her friends and family as Kat, is our lead custodian, and her hard work and positive attitude is vital to keep our staff healthy and happy. We hope you'll take a moment to learn a little more about Kat below!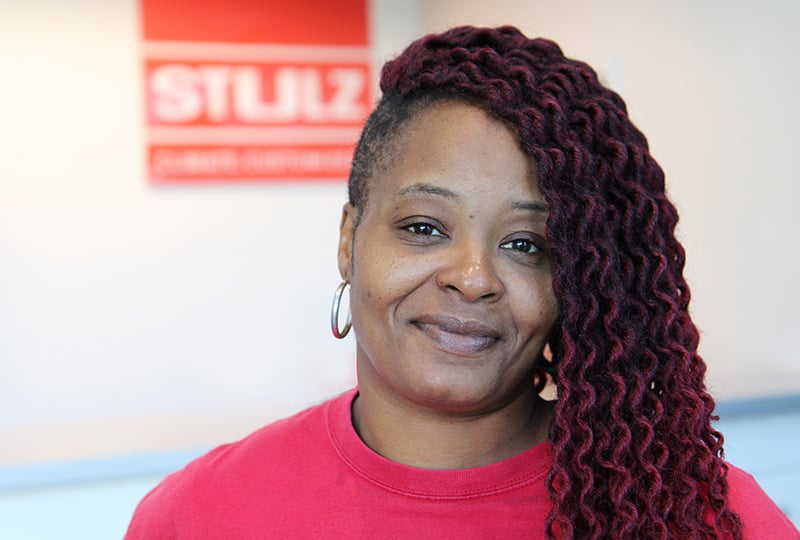 How long have you been with STULZ?
I've been with STULZ for 13 years
What is your current role at STULZ?
Lead Custodian at our North American headquarters in Maryland
Before working at STULZ, what was the most unusual or interesting job you ever had?
Working in an Assisted Living Facility with the Elderly
What motivates you to wake up and come to work?
My kids!
What has been your favorite project at STULZ so far?
There's always a new project to work on.
What is your favorite quote?

Don't get it twisted.
Current book you are reading?
Becoming by Michelle Obama
Favorite Sports Team?
Ravens
What do you like to do in your spare time?
Read and spend time with my family
What is one thing people don't know about you?
My intelligence and what I'm capable of physically
---
We hope you've enjoyed getting to know Kat! She's a great asset to the STULZ USA team!


Author: Lane Gregory
Lane Gregory is the Marketing Manager at STULZ USA, where she leverages her 15 years of experience in both traditional and digital marketing, sales, and media. Lane is also an adjunct faculty member at The George B. Delaplaine Jr. School of Business at Hood College in Frederick, Maryland, where she teaches Advertising Management, Marketing Research and Integrated Marketing Concepts in the MBA program. When not strategizing on how to fill the sales funnel, Lane can be found gardening, cooking, and enjoying the great outdoors with her family.