This month, we're featuring one of the Foremen at our Dayton, TN manufacturing plant, Patrick Harmon. We hope you'll take a moment to learn a little more about Patrick below!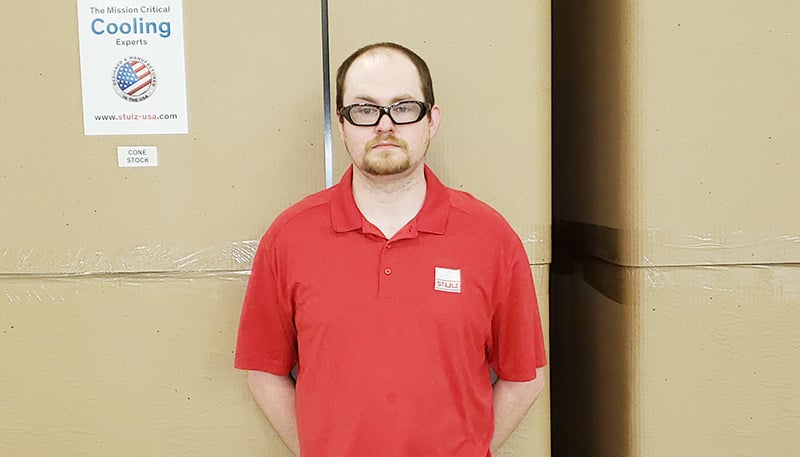 How long have you been with STULZ?
A little over a year, having started with the company in May 2019.
What is your current role at STULZ?
Foreman at our Dayton, TN facility.
Before working at STULZ, what was the most unusual or interesting job you ever had?
Operating various automated machinery at Denso.
What motivates you to wake up and come to work?
Honestly, I really love what I do. Watching a pile of parts come together into a functional product never ceases to amaze me. Not only that but being able to see a team of individuals come together to meet challenges, and grow both as a team and as individuals while finding new ways to improve what they do, is awe inspiring.
What has been your favorite project at STULZ so far?
So far, I would have to say my favorite project has been getting the Dayton facility up and running. Somedays it is more of a challenge than others but I wouldn't have it any other way.
What is your favorite quote?

Obstacles are those frightful things you see when you take your eyes off your goal.
~ Henry Ford
Current book you are reading?
I recently finished reading "The Goal" by Eliyahu M. Goldratt
---
We hope you've enjoyed getting to know Patrick Harmon! Patrick is a vital part of our team in Dayton, TN. Thanks for all you do Patrick!
Author: Lane Gregory
Lane Gregory is the Marketing Manager at STULZ USA, where she leverages her 15 years of experience in both traditional and digital marketing, sales, and media. Lane is also an adjunct faculty member at The George B. Delaplaine Jr. School of Business at Hood College in Frederick, Maryland, where she teaches Advertising Management, Marketing Research and Integrated Marketing Concepts in the MBA program. When not strategizing on how to fill the sales funnel, Lane can be found gardening, cooking, and enjoying the great outdoors with her family.