This month, we're featuring one of our customer care team members, Jadea Adams. Jadea always has a smile on her face and is ready to help customers and co-workers alike.
We hope you'll take a moment to learn a little more about Jadea below!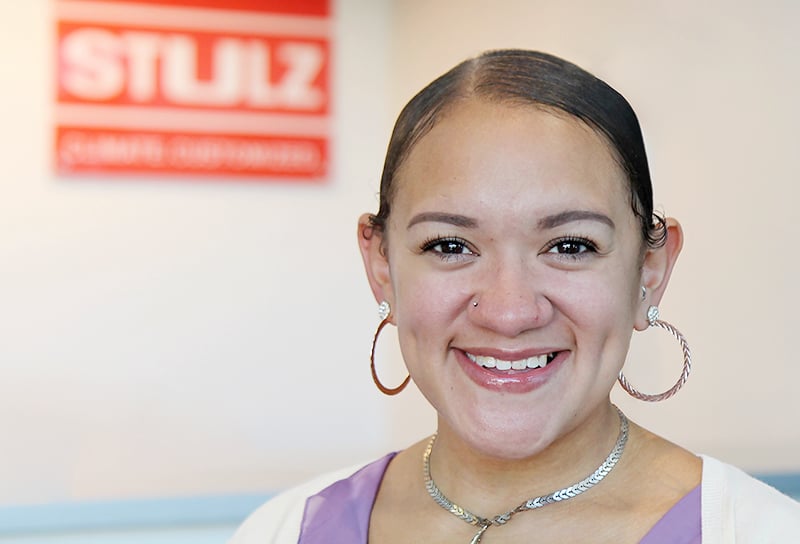 How long have you been with STULZ?
A year and 11 months
What is your current role at STULZ?
Customer Care Specialist
Before working at STULZ, what was the most unusual or interesting job you ever had?
I was a youth specialist at a group home that housed 9 - 18 year old males that were dealing with mental, physical and emotional disabilities.
What motivates you to wake up and come to work?
The company I work for and the coworkers I work with. Reporting to work is 100x easier when you enjoy what you do and who you do it with!
What has been your favorite project at STULZ so far?
Being chosen to handle the collaboration with a large partner on behalf of Product Support.
What is your favorite quote?

"When you can't find the sunshine - BE the sunshine"
What do you like to do in your spare time?
Spend time with my 3 year old daughter, travel, network/socialize with friends and family.
---
We hope you've enjoyed getting to know Jadea Adams! She's a great asset to our customer care team!