Almost 30 years! That's how long our next featured employee has been with us and his steady leadership in manufacturing at our U.S. headquarters is evident. We hope you'll stick around and learn a little about Bill Malone.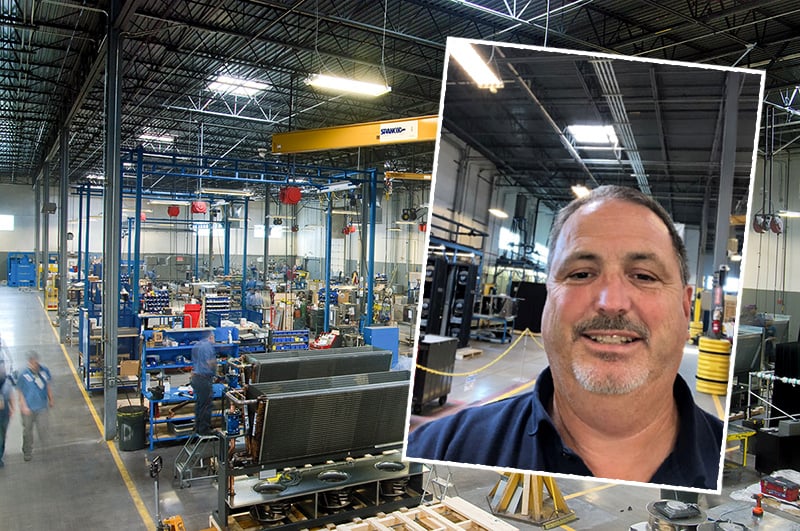 How long have you been with STULZ?
29 years, almost 30!
What is your current role at STULZ?
Production Manager
Before working at STULZ, what was the most unusual or interesting job you ever had?
I was a cook at the Comus Inn in Comus, Maryland.
What motivates you to wake up and come to work?
The need to provide for my family and friends. My mom always told me money does not grow on trees!
What has been your favorite project at STULZ so far?
I honestly don't have a favorite project as they all come with different challenges. What I like the most is making the seemly impossible possible with the help of a lot of great co-workers.
What is your favorite quote?

"There is no limit to the amount of good you can do when you don't care who gets the credit." ~ Ronald Reagan
Favorite Sports Team?
Maryland Terrapins
What do you like to do in your spare time?
I work for CIVITAN which is an organization that helps people with physical and mental disabilities. I am currently the Governor for the Chesapeake District, which covers Maryland, Pennsylvania, Delaware, Virginia, and West Virginia.


---

We hope you've enjoyed getting to know Bill Malone! Bill is instrumental in the daily operation of our main production facility in the USA and his knowledge and dedication to ensuring the quality and processes of our manufacturing is of the highest quality is vital. Even more importantly, Bill works with our Foreman and leadership team to make sure that we have happy, qualified teams in place to manufacture our climate control solutions.
Author: Lane Gregory
Lane Gregory is the Marketing Manager at STULZ USA, where she leverages her 15 years of experience in both traditional and digital marketing, sales, and media. Lane is also an adjunct faculty member at The George B. Delaplaine Jr. School of Business at Hood College in Frederick, Maryland, where she teaches Advertising Management, Marketing Research and Integrated Marketing Concepts in the MBA program. When not strategizing on how to fill the sales funnel, Lane can be found gardening, cooking, and enjoying the great outdoors with her family.