We're excited to share our next employee spotlight with you: meet Beth Tucker! Beth brings a positive, helpful attitude to her roll here at STULZ USA. She is the go-to person for many people and a joy to have as part of our team!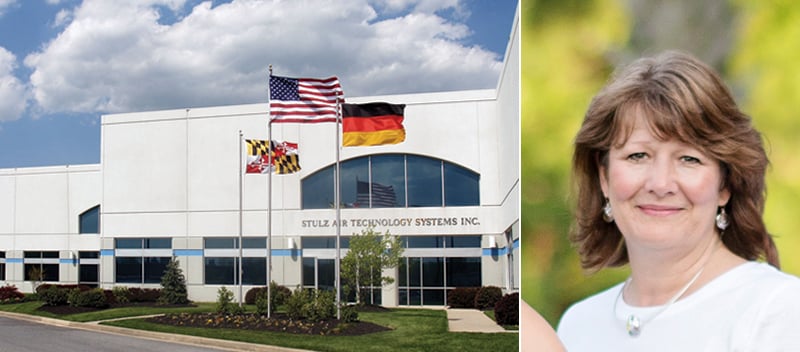 How long have you been with STULZ?
23 adventurous years!
What is your current role at STULZ?
I support many employees administratively, however my title is Executive Assistant
Before working at STULZ, what was the most unusual or interesting job you ever had?
Prior to STULZ I worked at GE and the Montgomery County Police Department. Interesting job at General Electric as data security administrator managing privileged ID database, securing our network against hackers, and investigating data security incidents. Unusual and interesting job was at the Montgomery County Police Department as a dispatcher and a desk clerk.
What motivates you to wake up and come to work?
The opportunity to make a difference, daily challenges, and the amazing co-workers at STULZ.
What has been your favorite project at STULZ so far?
Researching / investigating and organizing events.
What is your favorite quote?

And this, too, shall pass.
What do you like to do in your spare time?
I absolutely love to volunteer and go on mission trips to help those less fortunate.
---

We hope you've enjoyed getting to know Beth Tucker! Beth is a pleasure to work with and brings an immense amount of knowledge and laughter to our office. We appreciate you Beth!
Author: Lane Gregory
Lane Gregory is the Marketing Manager at STULZ USA, where she leverages her 15 years of experience in both traditional and digital marketing, sales, and media. Lane is also an adjunct faculty member at The George B. Delaplaine Jr. School of Business at Hood College in Frederick, Maryland, where she teaches Advertising Management, Marketing Research and Integrated Marketing Concepts in the MBA program. When not strategizing on how to fill the sales funnel, Lane can be found gardening, cooking, and enjoying the great outdoors with her family.