Don't get stuck missing the Baseball game because your data center is experiencing an outage due to its inability to handle the summer temperatures.
As summer approaches, the need for an efficient and reliable cooling system is more important than ever. To make sure that you are able to enjoy the summer months, now is the time to plan and prepare. This will ensure your data center will not go down as the heat index goes up. Here are 6 simple tips so you're ready for the game: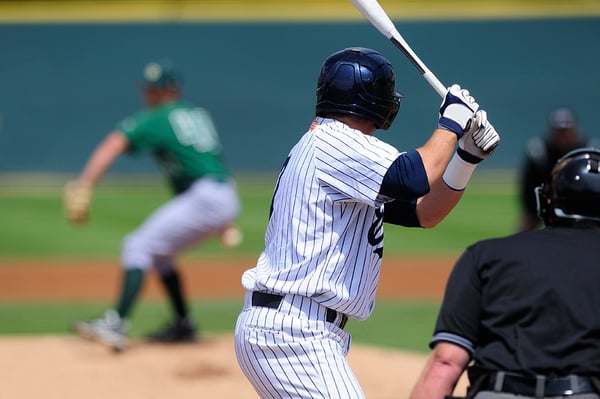 Clean and maintain your CRACs and CRAHs. Regular maintenance, usually done once a quarter, can be easily forgotten about unless it is scheduled in advance. Have a factory authorized technician check to make sure that the units are operating to the manufacturer's specifications. Usually this means that they will inspect moving parts, check compressors, check refrigerant charges, change filters, and clean the units to make sure that heat exchangers aren't dirty.

Make sure that your data center is free from airflow obstructions. On down flow units make sure that the area under your raised floor is as unencumbered as possible; this will allow the cool air to penetrate as it should. Change air filters often; a dirty filter means reduced airflow and therefore reduced cooling.

You will want to make sure that your outside mechanical equipment such as cooling towers aren't allowing dirt and debris to be pumped into your condensing tubes. Ensure strainers are installed, clean, and working properly.

Assess your area for possible air leakage. Seal what gaps you can with strips or curtains. Are you missing ceiling tiles? Are there cable cut outs or gaps under doors that can be sealed? Hot summer air infiltrating into the white space may add to the heat load as well as carry in contaminates.

Know what equipment you have and how much BTUs per hour it offloads. By monitoring what you have, you can identify any equipment that is running inefficiently. This allows you to make necessary improvements or perhaps disconnect legacy equipment altogether.

What about your lighting system? Retrofitting to LEDs can not only reduce your heat load but your power bill too.
Just following these simple steps will help you know what to expect and if additional back-up measures are necessary. If you have specific questions about cooling your data center, let us know, we would be happy to help.
We would love to hear from you. Tell us what works best for you to prepare in the summer months in the comments below.