Is everyone ready for next year? We are, too. And so is anyone looking for an opportunity to launch a new business in the cannabis industry. According to The US Cannabis Report 2020-2021 Industry Outlook, the legal cannabis market can expect accelerating growth in 2021 and beyond.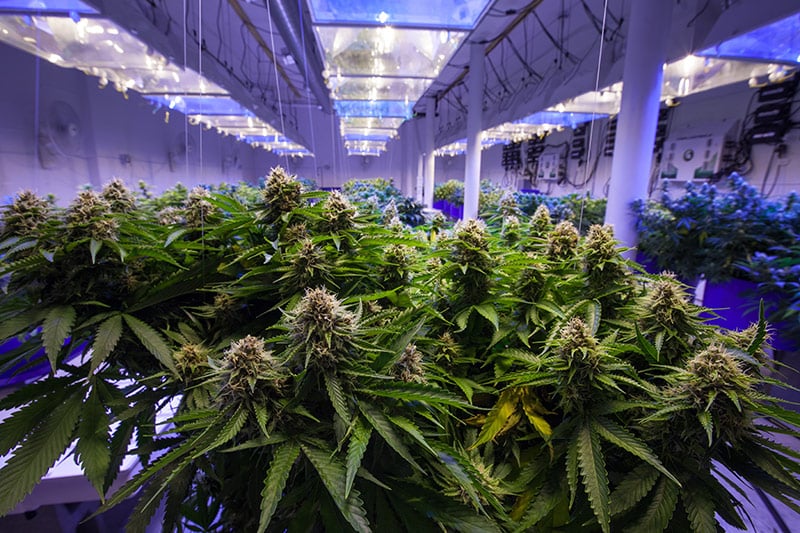 Fueled by strong consumer demand, annual legal sales are projected to grow at a compound annual growth rate (CAGR) of 18%, to reach more than $35 billion by 2025. In states where it is currently legal, annual sales of medical cannabis are projected to grow at an 18% CAGR through 2025, from $5.8 billion in 2019 to an estimated $16 billion by 2025. During the same period, adult-use sales are projected to grow at a 17% CAGR, from $7.4 billion to $19.1 billion. If you've been thinking about tapping into this green business, now could be the time.
2020 was bit of a burnout year for the market, thanks to COVID-19; growth declined, and investments were stunted. But the silver (or green) lining to this is the opportunity of recovery. In the wake of COVID-19, New Jersey Governor Phil Murphy recently said that legalizing cannabis is a 'no-brainer' to salvage the economy. Bayern believes that cannabis can be a real solution to help local budget shortfalls through tax revenue and job creation, citing the perhaps controversial fact cannabis was deemed an essential service.
On Election Night 2020, the big winner was cannabis. Adult-use and medical ballot initiates passed in every state in which they were considered. Measures were passed making cannabis legal and regulated for adults in Arizona, Montana, New Jersey and South Dakota bringing the total to 15 states. South Dakota and Mississippi legalized medical cannabis bringing the total to 36 states.

Passage of the potential new adult-use would have monumental implications in the Garden State, given potential for legal access by consumers drawn from major cities including New York City and Philadelphia. At present, there are just 11 New Jersey dispensaries serving over 77,000 registered patients, with a maximum of 36 stores from existing operators. Additionally, there are only 12 vertically integrated operators to date with nine are up and running so far.
Arizona and South Dakota will also be voting legalizing programs for both medical and adult-use. Mississippi and Montana will be deciding on the potential new medical markets as well. If all five states in question pass their initiatives and legalize programs, they could collectively add another projected $3.3 billion in combined annual sales revenue to the legal U.S. market by their fourth years of operation.
Unknown outcomes aside, the industry expansion rolls on with convergent forces such as:
The addition of new legal markets as more states reform their cannabis laws

Sustained growth in demand in legal states as consumers make the transition from the unregulated market to the legal one

Increased cannabis consumption as the public recognition of cannabis' expansive therapeutic value grows, and cannabis is diversified for varying medical and wellness uses

Continued agriculture and engineering research and development for grow rooms and standardizing best practices for higher, reliable crop yield.
While competition and economies of scale should continue to drive down both wholesale and retail prices, continued growth in consumer demand will ensure sustained positive market growth through 2025. Furthermore, strong demand for value-added products like vapes, concentrates, edibles, and topicals, may sustain prices as those products allow for premium pricing more than flower.
With opportunity comes challenges. In addition to regulation, and finding the right talent, climate, and growing conditions are challenges. The Northeast region, for example, is highly regulated with barriers that test the ability to sustain operations and retain the appropriate skills and resources to launch profitable businesses. The climate in the East does not allow for year-round outdoor growing, so more indoor facilities are required for high quality and high production grow.
And with challenge comes opportunity. STULZ works with leading medical cannabis growers to alleviate the pitfalls of indoor growing and vertical farming. With precision-built solutions for cooling and humidity controls, STULZ is blazing the trail for those seeking solutions for cannabis grow rooms.
One such solution for ultrasonic humidification is a Direct Room Humidifier (DRH). It provides clean, efficient, and precise humidity control. They are designed for stand-alone room applications and are typically mounted on a perimeter wall serving the cannabis grow space, or in an environment, such as dispensaries, where precise control is necessary.
DRHs offer advanced dehumidification for healthier plants. Deeper coils and drain pans are specifically designed to aid in the removal of moisture from the grow space. STULZ's proprietary coil temperature control system lowers the temperature of the coil to just above freezing for short periods of time to rapidly reduce the moisture content in the space. This helps prevent pests and the formation of white mold, which can be devastating to a crop.
Each stage in the plant's lifecycle requires specific conditions for optimal production. Remove the guesswork with STULZ's E2 series microprocessor-based controller which monitors grow space conditions. This ensures the proper temperature and relative humidity throughout the stages of growth.
Additional benefits include:
Maximize crop yield: advanced environmental control units maintain tight control of temperature and humidity

Address relative humidity spikes during lights off cycles: special dehumidifier controls set coil temperatures low while reducing the air-flow rate to maximize moisture removal

Prevent the formation of white mold and mildew: enhanced dehumidification capabilities and tight moisture content control prevent crop loss due to mold and mildew

Pest control: UV-C lighting eliminates micro pests
As we shake off 2020, we move forward confidently knowing that where we encounter challenge, there lies opportunity. Looking forward to 2021, we expect to see some significant changes to the cannabis industry. Not only is the market expected to grow, as laws and regulations change, the agriculture and engineering industries (as well as the general public) will become more educated in growing practices. New and existing business in the market can look forward to harnessing innovative solutions to support grow facilities across the nation and help standardize the production of this cash crop.
STULZ professionals have been developing precision-built solutions for over 40 years spanning across over 140 countries worldwide. Collaborating with industry leaders and specialists, our talented teams rise to the challenge of optimizing growth for the medical cannabis industry. With exciting opportunities on the horizon, we look forward to continuing to bring cost-effective, critical technologies to this evolving, green market.
---
Author: Casey Jon McKay